*****************2018*********************
Love and Death – Svenska Kammarkören
Sunday, 21 October  17:00
Come and listen to Simon Phipps Swedish Chamber Choir present a collection of English madrigals capturing the pleasures of love and nonsense. This is renaissance entertainment music.
These early Baroque pieces comprise six poems where the feelings of sadness are expressed in theatrical manner and the vocal range stretches the limits of the art in the 17th century.

Concert: Sunday, 21 October at the Artisten, Gothenburg at 17:00. Tickets: 200 kr

And Dreams
18th November Göteborgs Konsertkör is presenting one of the great English masterworks – Elgar's The dream of Gerontius – at the concert house.
The soloists include the tenor Adrian Thompson who has appeared in leading roles all over the world – Glyndebourne, La scala, Berlin etc etc – a magnificent orchestra. Simon Phipps conducting his last concert with this choir of some 150 singers.
************************************
BrItalian evening with the British Club
This is an open event and you are very welcome to bring family and friends. Please register your booking with Catriona, e-mail: membership@britishclub.se.
Please pay 150:- as soon as possible into the bank giro account: 5359-2069 to secure your place.
"Britalian" evening at La Casa degli Italiani (the Italian Club). Cost Kr150.
There will be an Italian buffet with entrée dishes and two pasta dishes (one vegetarian). We will also have a "Britalian" quiz.
************************************§*********************************

7th July 2018
with our traditional treasure hunt. Prizes from the English Shop in Linné.
When Harry wed Megan
Hanging out with the British club in Gothenburg. Congratulations to the new Duke and Duchess of Sussex.
Theatre in English – Fri 25 May 19.00
The Moon is down
By John Steinbeck performed by Craic! Theatre production
John Steinbeck wrote The Moon is Down in 1942, at the zenith of WWII. He believed that people, essentially, are the same everywhere and that the themes of oppression and resistance are perennial. The play explores the psychological effects of occupation on both the people and their conquerors. The story is testament to Steinbeck's belief in the importance of each individual: the idea on which democracy is founded. Free people cannot be conquered for long and democracy, like the moon, would only temporarily be down.    Performance date: Friday, the 25th of May at 19:00   Place:  Teaterhuset, Mölndal. Cost 100:-
St Andrew's Church Bazaar and African choir concert – Saturday 26th May
Bazaar starts at 11:00am and continuing through the afternoon. This year in addition to the various stalls and food sales there will be music in the Church from the African Choir as well as organist Stephen Craige and Classical Guitarist Vanja Prosavic from Croatia.
Vanja will also present a more formal concert of various works both ancient and modern at the Church at 19:00 hours and admission will be 100 SEK. Cash of Swish.
Romeo + Julia @ Wendelsberg Teaterfestival
Teaterfestival på Wendelsberg Folkhögskola, Oskar Lundgrens väg 3A, 435 35 Mölnlycke.
För biljetter och festivalpass maila festival@wendelsbergsteater.com eller ring på 0707-371913 (det går lika bra att smsa som ringa bara uppge namn på personen bokningen står på, datum, antal och vilken föreställning/vilket festivalpass).
PRISER:
1 föreställning: 50 kr
Festivalpass: 100 kr
Festivalpass för arbetssökande, studenter, pensionärer: 50kr
Full program here:  http://www.wendelsbergsteater.com/uppsattningar/teaterfestival/
ANZAC Day at Kviberg Cemetery – 25 April 11:00
In honour of the Australian and New Zealand service personnel who have fallen in battle, the Australian Embassy will mark Anzac Day with a commemorative service and a wreath-laying ceremony at the Commonwealth War Graves site in Kviberg Cemetery, Gamlestaden, followed by reception in Palmhuset, Wednesday 25th April at 11.00. We would be grateful if you could advise Therese Ryde at anzacinsweden@gmail.com if you are able to attend by 29 March 2018.
The Australian, New Zealand and the Turkish Embassies in Sweden will lay wreaths. Wreaths are also laid by the Anglo-Swedish Society, British Club and the Mirrabooka Club and Kiwi Club Sweden.  The Royal Swedish Lifeguards Cavalry Band will attend.

– Tue 24 April 19.00
The Anglo-Swedish Society will have a group visit to see "Four Minutes Twelve Seconds" at GEST in Chapmans Torg.
A shockingly funny thriller in a time of selfies and sexting.
A morally terrifying drama which shines a light on growing up, parental/peer pressure and acceptance of responsibly in the #metoo age.
"He says they all do it. These kids, you know, they've got their phones. Film everything. Can't say I blame them. I would at that age."
More information about the play at http://www.gest.se
If you wish to join us please book no later than 16 April via sharonslifeplus@gmail.com
Ticket price: 200:- (pensioners: 170:-, students and unemployed 150:-)
Book
Swedish Chamber Choir
Sunday 11 March 2018   17:00
The Swedish Chamber Choir conducted by Simon Phipps will present: Rachmaninov's Vigilia in Gothenburg cathedral (Domkyrkan)
– ett meditativt verk, "Spa för själen", säger Simon Phipps!
More details here:   https://svenskakammarkoren.se/rachmaninovs-vigilia/
Tickets via Nortic.se  or on the door.  Price on the door: Ordinary people 200:- / Non-ordinary people i.e. Students 100:-  (under 15 years free)
*********************§§§§§§§§§§§§§§§§§§§§§*************************
Opera lunch 18th March Passion and drama from Bizet to Britten
Lidingö Opera Workshop under the direction of Jacqueline Delman would like to invite you to a really tasty smorgasbord of excerpts from operas, some of your favourites and others less well-known! This will be a fully-staged performance with music of amongst others Mozart, Puccini, Bizet, Verdi and Gilbert & Sullivan. The singers are Anna Elwin, Monica Remback and Lotta Zetterlund, sopranos; Christer Wikström and Per-Erik Lindskog, tenors; and Erlend Sander, baritone. Our one-man orchestra is Samuel Skönberg.

Jacqueline Delman will present the programme and act as your guide through the different scenes.

Date: Sunday March 18th. Doors open at 12:00 (NOT earlier due to the rehearsal) & lunch will be served at 12:45. The performance will begin at about 14:15 and ends at approximately 16:15.

Cost: SEK 300 including the opera performance, lunch, light beer or mineral water, salad, dessert, tea and coffee.

Location: GTS Konferens and Festvåning, Erik Dahlbergsgatan 9

Menu: Choice of:

Almond-baked salmon with roast potatoes, pickled peppers and dill cream
Chipotle fried chicken with mushrooms and parmesan risotto

Sign up: by March 13th preferably online at:

Otherwise mail or call Sharon Abrahamson, giving your meal choice and any food allergies – sharonslifeplus@gmail.com or 0706 43 05 97.

All guests are welcome but book early as numbers are limited!

N.B. Bookings are binding from March 16th!
*******************§§§§§§§§§§§§§§§§§§§§§§§§*****************************
AGM & Annual Chalmers lecture – 27th Feb. 2018 Haga Meeting room: 26 Haga Östergatan 18:00
Patrik Sandin from RUAG Space in Gothenburg talks about his workplace in outer space!
He will discribe several new achievements from the European space research program.
*******************************
Dates:         Feb 2 – Feb 4
·2018
Location:   Teaterhuset · Mölndal
*********************2017***************************
Carols night at Solrosen in Haga. 
Wednesday 2oth Dec. 2017 at 19.30

7th December
The Anglo-Swedish Society is thrilled to be able to participate in a special night at the Gothenburg English Studio Theatre (GEST).
Gary Whitaker will perform the hilarious and deeply moving International hit Every Brilliant Thing by Duncan MacMillan with Jonny Donahoe.
After the show there will be the opportunity to talk to Gary about the play and after that the Anglo-Swedish members are invited to a post-theatre gathering for cheese and wine.
Prices: 200:- adult, 170:- pensioners, 150:- students and unemployed
Plus 30:- for cheese and wine.
We have booked a block of 15 tickets.
To reserve a place write to   sharon@angloswedish.se
Remembrance Day – Sunday 12th Nov 2017

You are most welcome to the Remembrance Day services and to the commemoration at Kviberg. You can join us directly at Kviberg if you wish.
Sat 11 Nov (13.00 – 15.00)
Poppy Day Tea
Afternoon tea with homemade sandwiches, cakes and three lotteries with fantastic prizes. All takings go directly to the Poppy Appeal Fund – please give generously!
Haga Församlingshem, Haga Östergata 30
50 kronor per adult, children free
If you cannot attend, please consider making a donation, no matter how small, by bank giro 5359-2069, stating your name, address and marked POPPY APPEAL. Thank you for your support to this very worthwhile charity.
Queen's Birthday 12 June 2017
Macbeth at Wendelsbergs teaterfestival
28th May  2017   50:- for one play – 100:- for the day (5 shows)
Macbeth är den tragiska berättelsen om en människas väg till absolut makt och de ödesdigra konsekvenserna det bär med sig.
Medverkande:
Siri Bolin
Matilda Dock
Elias Åkerman
Andreas Axelsson
Jesper Fransson
Sally Celander
Regi: John Thomsen
Söndag 28/5 
12.30 Prins Charles känsla
14.30 Heterofil
16.00 Sånger till en ny värld
18.00 Utvandrarna
19.30 Macbeth
http://www.wendelsbergsteater.com/macbeth/
 Church bazaar/garden party
St Andrew's Church   Sat 27 May 2017  (11.00-15.00)
This is a chance to stock up on home made jams and marmalades, bread and fruit cake. Plus plants and refreshments. Second hand books fill the pews.
Not to be missed
*************************************
Musicalia
9 maj kl 19.30, håller Musicalica sin första konsert, en musikalkonsert på Teater Jaguar med sånger från Sugar Daddy och åtta andra musikaler. Varmt välkomna! Facebookevent kommer strax.
Note: Musicalica decided to give the Anglo-Swedish Society members a special discount if booking more than 4 tickets, 20 crowns discount per ticket. The regular price is 100 crowns.
Find them on Facebook – https://www.facebook.com/groups/1666927936912030/
*******************************************************************
On the 25th April 2017 the Anglo-Swedish Society of Gothenburg was pleased to host a Town Hall meeting in Gothenburg on Brexit. The British Ambassador H.E. Mr David Cairns presented the latest information concerning how Brexit will affect the rights of British citizens living and working in Sweden and the steps the British Government intends to take to guarantee those rights in the fothcoming negotiations.
There was extensive opportunity for questions.
NOTE: He held the same briefing in Stockholm on 11 April (before the UK general election was announced). You can watch this video to see his summary of the situation so far.
**********************
28 February AGM and travelogue lecture
This year's Anglo-Swedish Society of Gothenburg  Annual General Meeting
will be held at 26 Haga Östergata.The meeting will open at 18:00The AGM will be followed at approx. 18:45 by a photographic travelogue of New Zealand  by Young Simon.
Wine and cheese will be provided. No cost!
************************ 2016  **********************
Carols night at Restaurant Solrosen in Haga. 
Wednesday 21st Dec. 2016 at 19.30

The Anglo-Swedish Society is spreading Christmas cheer on the evening of 21st December with English and Swedish Christmas carols. So warm up your voices and help spread the joy of Christmas. A vegetarian Christmas buffet dinner will be served. Bring the family and start Christmas with the Anglo-Swedish.
We meet at Solrosen in Haga at about 19.30 following the St. Andrew's Church carol service, Hvitfeldtsplatsen which starts at 18.00. The church choir are invited to Solrosen so we can't start before they arrive.
The price is only 150 kr per member (non-members 200 kr) this includes wine, buffet, coffee and traditional British mince pies.
Book early as attendance is limited to a maximum 40 (we basically fill the restaurant that night).
Theatre event / group visit
17 November 2016

.  These Halcyon Days.

Group visit to GEST + cheese and wine afterwards
Thursday 17 Nov. at 19.00
Group visit to GEST Theatre at Chapmans Torg followed by the traditional cheese&wine.  Nominated Best New Play in Irish Times Theatre Awards 2012. This will be the Swedish premier of this play. https://www.youtube.com/watch?v=iUnn7oa3lTw
To book: write to Sharon  events@angloswedish.se
——***** ————- ****************** ——————-*****
Theatre event / group visit
Group visit to Teater Huset in Möndal.
Sunday 20 Nov. at 16.00 –
The play is performed in English (http://www.teaterhuset.nu/theatre-in-english-23212709) by an international cast. This is a romp of a play, so bring your friends along for an evening of hilarity!.
To book:  You can reserve tickets in advance from http://www.teaterhuset.nu/kontakt/styrelse/biljetter-2-23217318
Let us know if you are coming: write to John    events@angloswedish.se
Poppy Day Tea 12 November 2016
It is a well-established tradition to wear a poppy at this time of the year to remember the military victims of war, especially those who fought in the two previous all-embracing conflicts. The poppy was adopted as the symbol of remembrance after the end of the first world war, when almost every family in the UK and Ireland still felt the raw grief of the time.

What we do: We drink tea, eat cake, talk English and collect money towards the veteran's charity. There will also be a auction and probably a book sale.
Venue: Haga Östergata 30B, Göteborg  at Haga Församlingshem
Date: Saturday, 12th October 13:00 – 15:00
Price: 50:- free for kids.
To book: just turn up!
(By the way we will see the play – War Horse (National Theatre) on 6th Feb 2017 at Bio Roy)
13 November

2016 Remembrance Day at Kviberg.

BRITISH REMEMBRANCE DAY – DEUTSCHER VOLKSTRAUERTAG
This year we shall continue the tradition of laying wreaths jointly at the British and
Commonwealth and the German War Grave Sections at Kviberg Cemetery,
Gothenburg.
The ceremony will take place on Sunday 13 November 2016 at 12.45 hrs.
The memorial services will be held at 11.00 a.m. at the German Christinae
Church, Norra Hamngatan 16, Gothenburg and at St Andrew's Church,
Hvitfeldtsplatsen 2.
Following the services, the ceremonies at Kviberg will commence at the British and
Commonwealth War Graves at 12.45 p.m. continuing immediately afterwards at the
German War Graves.
The Honorary Consuls in Gothenburg of the Federal Republic of Germany and the
United Kingdom invite you to attend these ceremonies your attendance at the
preceding church services will be warmly welcomed.
To Be or Not to Be Shakespeare – 14 Oct 2016   18:00
As part of the global programme of events and activities celebrating Shakespeare's work on the occasion of the 400th anniversary of his death in 2016 the Anglo-Swedish Society of Gothenburg will present 'To Be or Not to Be Shakespeare' .The 'Not quite a ceilidh' ensemble will perform 'What You Will' a one act reading of a play depicting William Shakespeare's adventures in his first occupation as a Forest of Arden poacher.
We will take a typical ASS, light hearted, look at the great authorship debate – did someone called Will Shakespeare write the plays of Shakespeare or did someone else hold the quill? We will have a play reading of 'What You Will' a new play by John Chaplin about the 15 year old William Shakespeare and his first meeting with his wife to be Anne Hatherway, and a mysterious connection to a Swedish Princess.
Following the Reading the most likely candidates (including Shakespeare himself) will have the opportunity to put their case before the audience. In the Authorship Conspiracy Bingo game teams supporting each candidate will compete for the authorship of Shakespeare plays – a sort of trial-by-bingo. At last we will discover the truth behind the controversy.
The result of the Shakespeare Bingo challenge was that we discovered the following: 
Christopher Marlowe  wrote: Othello
Queen Elizabeth wrote: Hamlet
Edward de Vere wrote: Macbeth
William Shakespeare wrote: Loves Labour's Lost, Comedy of Errors, Midsummer Night's Dream, Romeo and Juliet, Merchant of Venice, Twelfth Night.
Only nine plays were put to the Bingo challenge, but as you can see William wrote most of the plays. Christopher Marlowe in the weeks after the Anglo-Swedish evening was recognised as being a collaborator on Henry VI parts 1-3.
Meet-up and Mingle 2 July

2 July 2016 (13.00-16.00)
The ANGLO-SWEDISH SOCIETY and the BRITISH CLUB will have a "Meet-up and mingle" in the park – Villa Belparc, Slottskogen.
Non-members are especially welcome – please come along and find out more about what we do.
Bring your friends and family and mingle in good company! There will also be an English style treasure hunt in the park for all the family, with prizes!
The P G Wodehouse Society will also be joining us.
THE QUESTIONS ARE HERE   Summer treasure hunt questions
Deadline for completed answers will be 15:00 on Saturday 2nd July. Prizez awarded at Villa Belparc.
A night at the theatre – Trettondagsafton / 12th Night
KÖPSTADSÖ
Juni 26, 27, 28, 29, 30
Juli 1, 2, 3, 4, 5, 6, 7, 8
Boka genom att skicka namn, datum och antal biljetter vuxen/barn till trettondagsafton16@gmail.com, du får en bokningsbekräftelse på mail så fort bokningen är registrerad. Betalning sker i dörren, endast kontanter. Avbokning av biljetter måste ske senast 24 timmar innan föreställning.

Three Funny Interactions of Human Behaviour
4th May 19:00 followed by cheese and wine with the cast
Price: Adults 80 SEK
Book with Anglo-Swedish: http://www.tinyurl.com/zpvmv9t
EXERCISES IN STYLE
A collection of 99 retellings of the same story, each in a different style. In each, the narrator gets on the "S" bus, witnesses an altercation between a man with a long neck and funny hat and another passenger, and then sees the same person two hours later at the Gare St. Lazare getting advice on adding a button to his overcoat.
SURE THING
A man and a woman meet for the first time in a cafe, where they have an awkward meeting continually reset each time they say the wrong thing, until, finally, they romantically connect.
ENGLISH MADE SIMPLE
A young man and woman meet at a party and their immediate romantic attraction is presented via loudspeaker by a comically unromantic grammar lesson, while they struggle to free themselves from the banal constrictions of party talk.
*************************************
The Gothenburg Drama Group is an amateur dramatics theatre company that was established in 1971. We perform all of our plays in English, and our members come from many different places around the world. We are all dedicated to putting on the best show possible, and we hope that you will enjoy it! We will be presenting an array of different plays so be prepared to behold a variety of emotions and stories.
GEST performance of David Greig's moving drama –

The Events

– .
The Swedish premiere of the award-winning and critically acclaimed play
The Events
by David Greig and music by John Browne.
15 April at Gothenburg English Studio Theatre
There will be an after the show gathering for all those who are interested.
AGM and Chalmer's lecture 2016

The Annual General Meeting will be held att Chalmerska villan (Club Avancez) on Tuesday 23 February. The Annual Report can be found here.
Agenda for the evening:
18:00 Anglo-Swedish Society
AGM
Come and find out what your Society is planning for the new year.
18:45 Buffet dinner
20:00 An illustrated talk about the Icebreaker ship Oden and research in Arctic and Antarctic (in English).
SPEAKER: Anders Backman – Oden project leader
DATE: 23rd February 2016 18:00-21:00
FOOD: Mediterranean buffet (if you have special dietary requirements please let us know)
PRICE: 100:- members / 175:- non-members
LOCATION: Chalmerska villan (Club Avancez)
*********************** 2015 ***********************
Carols night at Restaurant Solrosen in Haga   16th Dec.

The Anglo-Swedish Society is spreading Christmas cheer on the evening of 16th December with English and Swedish Christmas carols. So warm up your voices and help spread the joy of Christmas. A vegetarian Christmas buffet dinner will be served. Bring the family and start Christmas with the Anglo-Swedish.
We meet at Solrosen in Haga at about 19.30 following the St. Andrew's Church carol service, Hvitfeldtsplatsen which starts at 18.00. The church choir are invited to Solrosen so we can't start before they arrive.
The price is only 150 kr per member (non-members 200 kr) this includes wine, buffet, coffee and traditional British mince pies.
Book early as attendance is limited to a maximum 40 (we basically fill the restaurant that night).
********************************
A poetry and song evening in the style of Desert Island Discs (or in this case Desert Island Dikter) will be held as a farewell to our castaway Rev. Barbara Moss, who will leave the English Church in Gothenburg at the end of 2015. Barbara, who has been the secretary of the Anglo-Swedish Society for many years, will by interviewed by John Chaplin. Barbara will present her selection of favourite poems and songs that she would take with her to a desert island.
The event will be held at the Ada meeting room, Haga östergata 26, on Friday 27th Nov. 18:30 – 21:30
Cost: 100:- to cover cheese & wine, coffee & cake
Please contact events@angloswedish.se for more details and bookings.
———————————————————————-
Theatre visit to see YEN – 21st Nov
21st Nov  18:00 Saturday – GEST  – YEN by Anna Jordan


GOTHENBURG ENGLISH STUDIO THEATRE are delighted to present the Scandinavian premiere of YEN by Anna Jordan; winner of the prestigious Bruntwood prize for Playwriting.
YEN, a tale of lost innocence that gets under your skin, explores a childhood lived without boundaries and the consequences of being forced to grow up on your own.
Anna Jordan was present for a discussion after the performance together with the actors and director.
We rounded off the evening with cheese and wine at Keith's place.
Cost: 180:-  please write to events@angloswedish.se
The Trial of King John
As part of the celebrations of the 800th anniversary of Magna Carta the AngloSwedish society staged a trial of King John  – who was the man behind the Robin Hood cartoon character? – was he really such a bad man?
A mock trial
The mock trial of King John  with Justice Bernard KC was held on 16th October. We had 50 participants and 16 people volunteered to be the jury. Two jury members per Baronacy (table).
Unfortunately, it didn't go so well for King John and the ju
ry decided that he was a bad man after all and he had to re-seal Magna Carta. However, it was not unanimous – the verdit was 12/4 so King John had to take some heart in that.
Remember – "Pay your taxes! King John is counting on you."
————————————————————-
NTLive visits continue throughout the year. In 2015 we have see:
Of Mice and Men by John Steinbeck
A View from the Bridge by Arthur Miller
The Hard Problem by Tom Stoppard
Man and Superman by George Bernard Shaw
The Beaux Stratagem  by George Farquhar
The Importance of Being Earnest  by Oscar Wilde
Hamlet
Jane Eyre
See the NTLive page for the latest planned visits.
______________________________________________________
On 5th Sept we went to see @juliabiel the British singer and songwriter, Vocalist of the Year, @NefertitiJazz on Saturday 5th Sept. #gotexpat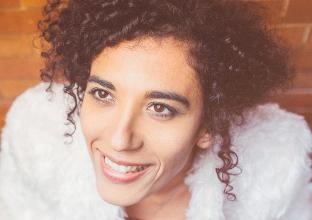 ———————————————————————–
On 4th June we went to see  The Point of No Return by Tommy Lexen
An English language play on tour from London
At Folkteatern
The Point of No Return charts a fictional revolution in the capital city of a European country echoing the experiences of those who've been through similar experiences, and based on the revolution in Kiev, Ukraine.
http://www.londonlive.co.uk/news/2015-04-22/new-play-charting-the-experience-of-evolution-opens-in-london
@AngloSwedish evening will be 4th June. Book via http://tinyurl.com/angloswedevent
Information in Swedish from Folkteatern https://twitter.com/FolkteaternGbg/status/598358523844632576
The play is from the BeFrank Theatre Company which includes artists and production staff from Sweden and England and seven other countries. BeFrank performs plays about global events and questions concerning the world today. They started in 2010. Their home theatre is New Diorama Theatre in London.
_______________________________________________________
The Gothenburg English speaking improv group IMPRAM invites you to their second show!


We will play in the bar HOPS Masthuggstorget 3, so you are more than welcome to come a little bit before to take a drink or two!
The show will be on Sunday 24th May and start at 5pm (17:00)
_______________________________________________________
8th May at 19.00 (7pm) –
SIVE by John B. Keane
The Anglo-Swedish Society visite Teaterhuset Mölndal on 8th May.  Sive was performed in English by an international cast. SIVE – A powerful story of lust, love, greed and poverty Ireland 1958: Sive, a young girl living with her uncle and his wife, has caught the eye of a wealthy older man. He offers a great deal of money for her hand in marriage. Will her family listen to her objections or is the lure of money too strong to resist? Prices 100 kr for adults 80 kr for students and minors

********§§***********************§§**************************§§*************
19th April – Three Short comic Plays by Alan Ayckbourn and Woody Allen. Performed by our own Gothenburg Drama Group. Teaterhuset, Mölndal  at 18:00. Entrence: FREE
11 March 19:00: A Midsummer Night's Dream (in Swedish), Fröa Teatren, Nordostpassagen 61b.
********§§***********************§§**************************§§*************
21 March, 15:00 Small Jonny, Humane Theatre play at Stadsbiblioteket followed by wine and cheese with the cast. English Theatre: The Humane Theatre present John Wright's musical comedy Small Johnny, about the pitfalls of narcissism and how to build genuine self-esteem, at Stadsbiblioteket, Saturday March 21, 3pm. Tickets, including cheese and wine with the actors after the show.
**********************************************************************
The Garden Party and Bazaar at St Andrew's church yesterday was a great success despite  by the rain. For some people this is a once a year chance not to be missed to stock up on home made jams and marmalades, bread and fruit cake.
We were also treated to some spectacular performances on the organ and on the piano.
The second hand books filled the pews.
********************************************************************************
Annual General meeting and Chalmers lecture
Tuesday 24 February at 18.00 AGM followed
by dinner and the Chalmers lecture, in English, by Leif Jendeby from Trafikverket. His presentation is entitled
Västlänken – something good or just expensive and disruptive?
We meet at Villa Chalmers, Gibraltargatan 1A. The dinner will be a Mediterranean Buffet. Cost: 150:- but free for members who have payed their yearly fee. Book dinner at bek(A)algonet.se or phone
Birger on 031 992558 before 19 Feb.
Here is the AGM Agenda 24th Feb 2015