Speech
PM's words on Brexit negotiations: 6 April 2019
From: Prime Minister's Office, 10 Downing Street and The Rt Hon Theresa May MP Delivered on: 6 April 2019 (Transcript of the speech, exactly as it was delivered)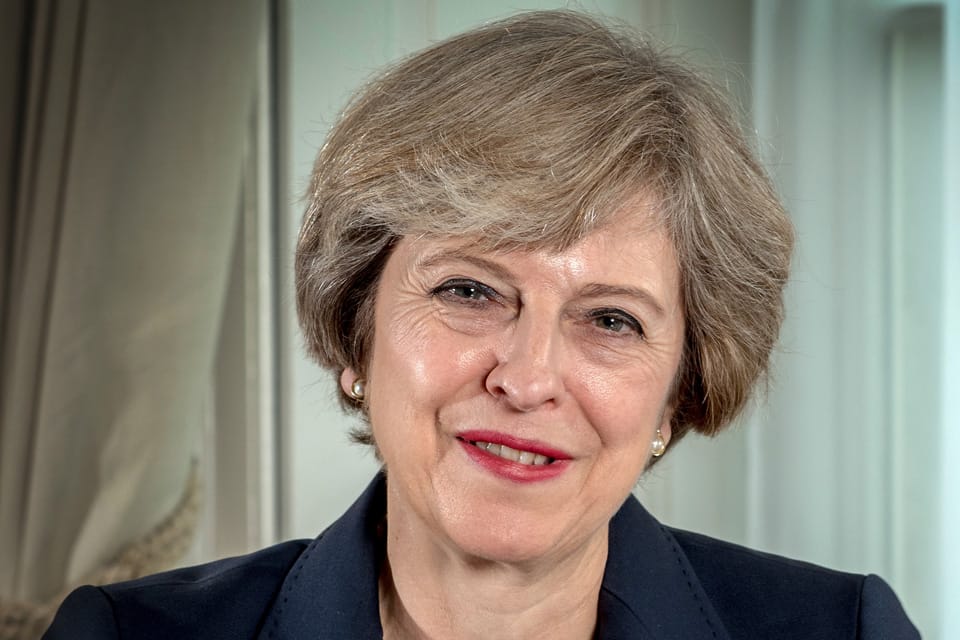 Delivering Brexit has been my priority ever since I became Prime Minister and it remains so today. I want the UK to leave the EU in an orderly way as soon as possible and that means leaving in a way that does not disrupt people's lives.
My strong preference was to do that by winning a majority in Parliament for the agreement the UK reached with the EU last November. I did everything in my power to persuade the Conservative and DUP MPs who form the government's majority to back that deal – including securing legally-binding changes to address MPs' concerns with it.
But that deal was rejected three times by Parliament and there is no sign it can be passed in the near future. So I had to take a new approach.
Because Parliament has made clear it will stop the UK leaving without a deal, we now have a stark choice: leave the European Union with a deal or do not leave at all.
My answer to that is clear: we must deliver Brexit and to do so we must agree a deal. If we cannot secure a majority among Conservative and DUP MPs we have no choice but to reach out across the House of Commons.
The referendum was not fought along party lines and people I speak to on the doorstep tell me they expect their politicians to work together when the national interest demands it. The fact is that on Brexit there are areas where the two main parties agree: we both want to end free movement, we both want to leave with a good deal, and we both want to protect jobs.
That is the basis for a compromise that can win a majority in Parliament and winning that majority is the only way to deliver Brexit.
The longer this takes, the greater the risk of the UK never leaving at all. It would mean letting the Brexit the British people voted for slip through our fingers. I will not stand for that. It is essential we deliver what people voted for and to do that we need to get a deal over the line.
To achieve this I will go to Brussels this week to seek a short extension to Article 50. My intention is to reach an agreement with my fellow EU leaders that will mean if we can agree a deal here at home we can leave the EU in just six weeks.
We can then get on with building a new relationship with our nearest neighbours that will unlock the full potential of Brexit and deliver the brighter future that the British people voted for. Published 6 April 2019
************************************§***************************************
On 17 October 2018, the British Embassy hosted an information meeting where they provided an update on the UK's exit from the EU.
Very valuable information here!
12th Nov. 2018 Public event hosted by AngloSwedish Society of Gothenburg and the Utrikespolitiska föreningen i Göteborg.
The British Ambassador H.E. Mr David Cairns @David_S_Cairns presented the latest information concerning Brexit and the steps the British Government intends to take in the forthcoming negotiations.
************************************************************************************
Advice-for-british-nationals-living-in-europe Last updated: 8 December 2017
*************************************************************************************
Brexit talk by the Dupty Head of Mission
*******************************************
Europahuset i Almedalen – tisdag 4/7-2017
Brexit — what does it mean to Ireland, Sweden and the future of the EU?
Brexit will have deep impact on all EU member states, not least Ireland and Sweden. What is the status of the Brexit process? What are the Irish and Swedish perspectives and how will European democracy be affected?
Pat Cox, Former President of the European Parliament
Ann Linde, Minister for EU Affairs and Trade
Katarina Areskoug Mascarenhas, Head of Representation, European Commission
Moderator: Markus Bonekamp
16:00-16:45
Everything you might not want to know about Brexit?
What is really happening in the Brexit-negotiations? Which questions does the UK prioritize in the negotiations? And what is the role of the EU Commission? This seminar is a conversation between David Cairns, the British Ambassador to Sweden, and Katarina Areskoug Mascarenhas, the Head of the EU Commission's Representation in Sweden.
David Cairns, Storbritanniens ambassadör i Sverige,
Katarina Areskoug Mascarenhas, Representationschef, EU-kommissionen i Sverige
Seminariet direktsänds på EU-kommissionens Facebooksida
What does Brexit mean to the people in the UK ?
**************************************
Brexit – noBrexit – yet another chance to vote!
https://secure.avaaz.org/campaign/en/no_deal_no_brexit_loc/?ctbPEjb
Watchout for reciprocal obstinacy!
Michel Barnier is the EU's chief negotiator in Brexit talks, due to start week 25.
It's not looking good for those left behind.
https://www.theguardian.com/politics/2017/jun/17/brexit-talks-reciprocal-rights-eu-citizens-theresa-may?CMP=fb_gu
Town Hall metting with the British Ambassador H.E. Mr David Cairns

On the 25th April 2017 the Anglo-Swedish Society of Gothenburg was pleased to host a Town Hall meeting in Gothenburg on Brexit. The British Ambassador H.E. Mr David Cairns presented the latest information concerning how Brexit will affect the rights of British citizens living and working in Sweden and the steps the British Government intends to take to guarantee those rights in the fothcoming negotiations.
There was extensive opportunity for questions.
NOTE: He held the same briefing in Stockholm on 11 April (before the UK general election was announced). You can watch this video to see his summary of the situation so far.
**********************
Lunch Lecture with Staffan Sonning
"Brexit and its implications for the Nordic countries"
May 16 , 12:00 – 13:00
Lecture hall Sappören, Sprängkullsgatan 25
**************
Further discussion at Brännpunkt Europa and event follow-up